Ministering the Word of God in the power and presence of the Holy Spirit.
Inistitute of Biblical Studies
All classes are held at our facility in Nedrow, NY, as well as on Zoom!
Matthew - "Likeness of the Son 101"
Class is presently meting. If you wish to join - you can still do so. All classes are recorded digitally and we use Zoom for those who cannot be with us physically. 
Fall Semester Beginning - Tuesday - September 14, 2021 - 7:00-9:00 pm - and continuing  each Tuesday evening until November 30, 2021. Register today!
We will be approaching Matthew from the perspective of the New Covenant as presented in the New Testament. "For whom he did foreknow, he also did predestinate to be conformed to the image of his Son, that he might be the firstborn among many brethren." Romans 8:29
We will find ourselves reflecting the image we find in Matthew. Come and enjoy this precious journey with us! You have never studied Matthew like this before - completely new course. 
We meet each Tuesday evening, 7-9 pm EST for 12 weeks All sessions are recorded digitally and are included in your tuition cost.   (This class is also available for distance learning students via Zoom). 
A link to the digital recording of each class will be sent to your email during the week after the class meets. So you will not only be able to be a part of the class, but also have a permanent video of both hours of teaching available to you.
We will email the course requirements and guidelines as well as the digital copy of Matthew that we are using in class. For in-class students, we will have the book in print available for pick-up or mailing several weeks before class. 
Tuition is $200 per student, per course. We have special rates for those in ministry. So please contact us at Psalm19 for that data. (psalm19ministry@gmail.com - 315-396-0129)
Register by paying part or all of your tuition with the button below, then send us an email that you have registered for the Matthew course. (psalm19ministries@gmail.com) We will send you all data for the course, as soon as it is available, via email.
If the Donate button does not appear on your screen, just ok the cookies button at the bottom of the screen and it will appear.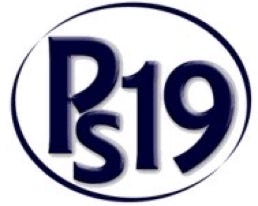 © Psalm 19 Ministries 2022